About Us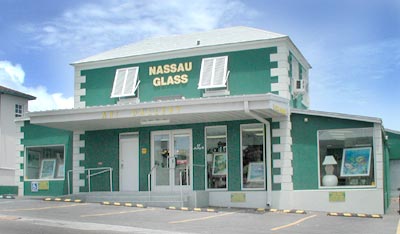 At Your Service Since 1959
Nassau Glass Company was founded in 1959 as the Bahamas' first fabricating glass company. We have remained at our original location #46 at the top of the hill Mackey Street, just half a mile south of the Paradise Island Bridge.
In 1966, the Company introduced the country's first Custom Picture Framing Department. In 1982, Nassau Glass Company incorporated the Lighting Center – which currently features our country's largest selection of light bulbs and ceiling fans.
In 2002, Nassau Glass Company added their new Art Gallery and Home Decorating Center located on the northern side of our original location. This new 7,000 square foot showroom specializes in Bahamian artifacts with an excellent selection of foreign artwork as well.
Gallery